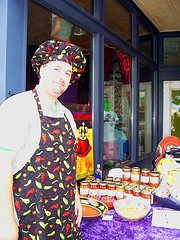 Magnanimous Salsa has been creating home-made salsa for more than seven years in Grand Rapids, MI. Our produce is grown locally and we are proud to use no chemical preservatives. You'll find that Magnanimous is the best tasting and hottest salsa around.



Bill W. selling salsa at the Division Avenue for the Arts Market in 2008.


Magnanimous means "noble of spirit" so you have to have some heart to try this salsa. We also chose this title to represent the noblest spirit of all, the Holy Ghost. The crown on the logo is for the King of Heaven and we make each jar for His glory. After all, He gave us the delicious vegetables and fruits to create these favorite flavors. We use all of His best measuring tools as he's provided. No man-made measuring cups here in creating our original recipes.

We offer free delivery in the Grand Rapids, MI area as a way to say thanks for choosing Magnanimous Salsa. Your order supports local farmers, local tortilla chip makers, and local artists as well.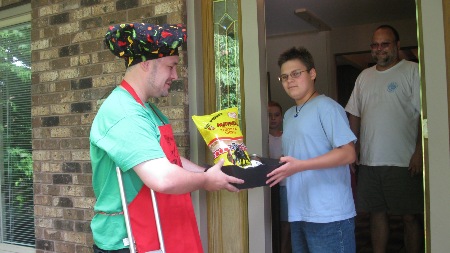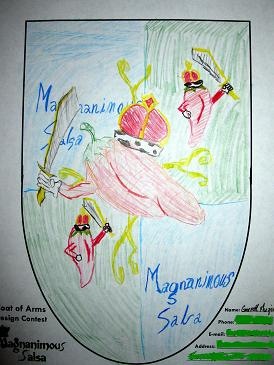 Bill delivers a Noble Gift pack with three sample jars of different salsa, a 16 oz. jar, and the best chips around. Garrett Auzins received this prize for winning the Coat of Arms design contest in early July, 2010. Check out his winning entry.